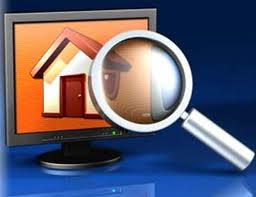 Tips on searching home sale listings in Reading MA can be a confusing undertaking. There are an abundance of real estate resources to choose from. The facts below on Tips on searching home sale listings in Reading MA may help you to understand these options.
The Source of Information
Reading MA listings are usually compiled in a database, called the Multiple Listing Service (MLS), by local real estate brokers. The listing details are then distributed to other sources via data feeds. These websites reformat the information and share a subset of fields on their websites.
Even though these third parties extract data from MLS, they do not necessarily get permission for all the homes or every available field from MLS. Real estate companies can also opt-out of having their homes included in the distribution feed. Additionally, these websites may only update at specific times, so new listings may not instantly appear. If you are interested in listings in a quickly moving real estate market, a delay in viewing a newly entered listing may result in missing the property of your dreams.
Tips On Searching Home Sale Listings In Reading MA
Looking on the Internet is an easy way to search for real estate, but keep in mind that licensed real estate brokers have the ability to view all inventory and complete property facts such as disclosures. Real estate brokers can either filter listings for you or grant you direct access to MLS via their account. Speak to your real estate brokers for more information on this.
Benefits of Working with Real Estate Brokers
Finding a house is arduous enough by itself, not to mention the actual buying process after you make a decision one. Why not receive a little assistance? Having a real estate broker means having someone to give valuable guidance through every stage of the process. Your real estate broker can help you narrow down properties to see, evaluate options, and come to informed decisions. You can continue to use third party resources that you enjoy plus the direct MLS access that your real estate broker provides.
Click here for all Reading MA singe family homes available on the market currently
Click here for all Reading MA condominiums available on the market currently
To sign up for MLS get get new all of Eastern MA real estate listings in real time click here.