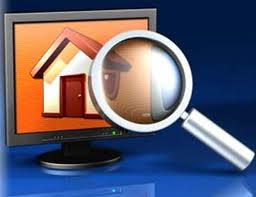 Searching Woburn MA real estate for sale online can be a difficult task. There are an unlimited number of websites to choose from. The facts below will help you navigate through the various choices.
The Source of Listings
Woburn MA listings are normally entered into a database, called the Multiple Listing Service (MLS), by Woburn MA listing agents. The data is then distributed to other sources through feeds and syndication. These other companies reformat the data and display them in different ways on their websites.
Although these third parties pull data from MLS, they do not necessarily receive every home for sale in MLS for Woburn MA. Home sellers can opt-out of having their homes included in the distribution feed. Also, these websites may only update at certain intervals, so new Woburn MA listings may not immediately appear on those sites.
Searching Woburn MA Real Estate For Sale Online
Using third party websites are a great way to research homes for sale, but keep in mind that Woburn MA real estate brokers have direct access to MLS and can grant complete access to all listings for sale in MLS. Agents can either sort through Woburn MA listings on your behalf or grant you direct access to MLS through their account.
Each agent may use different resources to provide that access. Some questions to ask a real estate broker are…
Can I use the tool on my own?
Can I create different search criteria?
Will the system notify me when new listings get entered and meet my search criteria?
How quickly will a new listing be displayed?
If you are considering Woburn MA homes for sale in a hot market, a delay in seeing a recently entered listing may result in missing the house of your dreams.
Knowledge Is Power
Now that you understand where third party websites get their homes for sale from and how that compares to what an agent can provide, you can decide the best method that you would like to use for searching Woburn MA real estate for sale online.